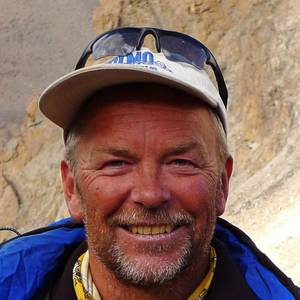 Chris Horobin
Chris is an experienced alpinist and high-altitude mountaineer, he has led many climbing and trekking groups to the major mountain ranges and jungles around the globe.
Chris has climbed Kilimanjaro seven times, Mera Peak & Island Peak three times each and summited Mount Toubkal and Aconcagua. He has led groups to the summits of previously unclimbed peaks in Ladakh (Northern India) and also made ascents of Samgyal (5,800m) and Dawa (5,900m) in the Nubra Valley. He has also led conservation based expeditions into the unexplored heart of the Peruvian Amazon Rain forest.
Chris is a qualified Mountain Leader and has completed his training for International Mountain Leader (IML) and Mountain Instructors (MIA) qualifications.
Chris also has an MBA from Edinburgh University and is a member of Institute of professional photographers. Chris is active assessor for DoE Gold Award and has led groups with mountain walking days across the UK from Dartmoor to Skye and to Europe.
Show more
Show less
Getting to know Chris Horobin