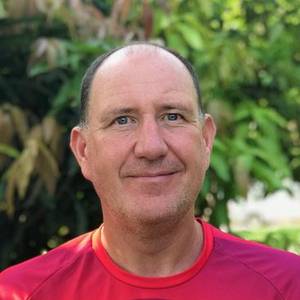 Cory Jones
Cory has been exploring the world's mountains for a lifetime, an ecologist and mountaineer, he has lead expeditions and treks to the Himalayas, Africa and South America.
As a qualified International Mountain Leader, he has chosen to live in Scotland with some of the best mountain scenery in the world, where he guides groups in the Torridon mountains.
Cory has lead groups up Concordia to K2 Base Camp in Pakistan and has lead climbing trips in Kyrgyzstan, Pakistan, India, Nepal and Bolivia. In 2008 Cory led the fourth north south crossing of the the Patagonian ice cap, a route first achieved by Eric Shipton in 1954. In 2017 he and his partner walked 750 miles of the Pacific Crest Trail before being stopped by life threatening river crossings. They then went on to complete the 400 mile Oregon Coast Trail. 
Cory is a life long birder and wildlife enthusiast and when not in the mountains he runs a wilderness first aid training company and manages Gairloch Canoe and Kayak Centre. In winter 2019 Cory fulfilled a lifelong ambition by visiting the Galapagos and climbing Ecuador's classic volcanoes.
Show more
Show less