Details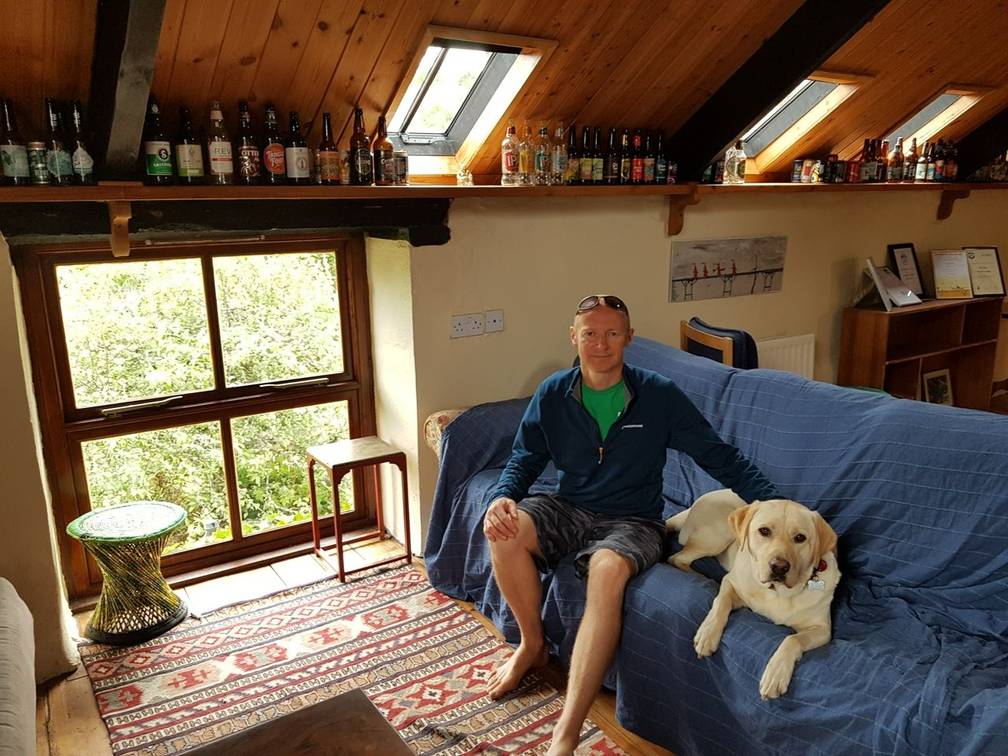 We have sad news to share with you. Unfortunately we have decided to cancel our Autumn 2020 trekking season in Nepal and Bhutan due to the ongoing Covid 19 pandemic. We feel that now is the right time to make the call so that people already booked onto our Autumn 2020 trips have time to make alternative plans rather than to keep people hanging on until later in the Summer.
This decision has been made following a detailed review by us in accordance with British Standard 8848 using the Adventure Travel Trade Association (ATTA) COVID 19 risk assessment template. Unfortunately at the moment given the current situation there are many factors that trigger a higher level of risk that would compromise the level of safety of our clients and trek crews. I have listed several of these factors below:
- There is currently no travel insurance available for British travellers to Nepal and Bhutan as it is not possible to obtain cover when the travel advisory from UK Government through Foreign & Commonwealth Office ("FCO") advises against all but essential travel to Nepal and against all but essential travel to Bhutan. Clearly we cannot organise a trek if most of our clients are unable to obtain travel and trekking insurance. 
- Even if FCO advice was to change before departure, or for other nationalities, there is a lack of insurance cover that covers medical & evacuation for Covid 19 at high altitude as well as cancellation insurance if for example there was a lockdown in your home country preventing your travel or you were contacted by Test & Trace to self isolate for two weeks. Another risk for travel without cancellation insurance is the scenario where you are refused boarding by the airline on your flight to Kathmandu or entry into Nepal following a body temperature scan and if the cause of fever was non Covid 19 related.
- As most of our trips operate at high altitude the medical outcome of having Covid 19 would be much worse than at lower elevations. The hospitals have improved significantly in Nepal and Bhutan however you may not always receive the same level of specialist medical care that you would get in UK, Europe, USA, Canada, Australia or New Zealand. 
- The infection rate in Nepal is increasing rapidly and this has been inflated by the large numbers of Nepalese returning home from working overseas.
- There is still much work to be done on Covid 19 safety protocols especially in relation to teahouse lodges in Everest, Langtang and Annapurna regions. We expect these to be in place for 2021.
- What happens if there is another lockdown in Nepal or Bhutan during your trip? Given it might take many days to evacuate our groups back to Kathmandu there is a risk of being stuck in the country and unable to travel home possibly for many months.
On a practical level, at the moment Nepal is not allowing entry to foreigners or issuing tourist visas and there is no forward guidance on when this might change. There is also ongoing uncertainty over quarantine requirements after arrival in Nepal. Although Kathmandu airport is due to reopen on August 1st it remains to be seen how many airlines will start operating regular flights to and from Nepal after this date.
Also of key importance as a responsible adventure travel operator is an assessment whether it is appropriate to travel to Nepal and Bhutan at this time. We would only organise trips if we felt that we would be welcomed by the host communities that we visit. There are many mountain communities in the Himalaya that are Covid 19 free and we must help protect the vulnerable and elderly members of these remote villages. We do not want to make the situation any worse and put extra pressure on the medical system in Nepal and Bhutan.
We have already been in contact with all of our clients with confirmed bookings for Autumn 2020 season to explain our decision to cancel their trips due to Covid 19. Like for cancelled Spring and Summer 2020 we have offered everyone a full cash refund and have already paid these out on receipt of bank details. By treating our customers well we believe this will enhance loyalty and increase confidence in people looking to book trips with us in the future.
We understand this is dreadful news for our guides and trek crews in Nepal and Bhutan given that most of them will have had virtually no work for the entire year of 2020. However we will support our trek crews and many of you have already helped with our fundraiser following the cancellation of the Spring 2020 season where we raised over £10,000. You can read the article on Travel Trade Gazette about our hardship fund for trek crews. Thank you! Later this year we will pay out more money to our trek crews from the proceeds of selling our personalised Buff scarves that was our AITO Project Protect for 2019. If you purchased one of our Buffs, thank you again for your support.
As a business we have always tried our best to do the right thing and look after our stakeholders including our clients, staff, suppliers and of course the trek crews. 
Fortunately, we have a strong and robust business with significant cash reserves to survive for a number of years without groups generating revenue. As most of you probably already know we offer financial protection for 100% of bookings including for both UK and International clients. Please note under EU law it is only a requirement for operators to offer financial protection for UK bookings whereas we extend our financial protection to International bookings too. In the unlikely event we went out of business you would be guaranteed to get 100% of your money back from UK government under our ATOL licence #10921 and from ABTOT #5365 for International bookings.
As an adventure travel operator we are very positive that tourism will bounce back strongly in 2021 & 2022. We are in regular contact with many of our repeat & loyal clients (and encouragingly a large number of new enquiries too) and most of you are very keen to get back out trekking in the Himalaya and Karakoram as soon as it is safe and socially responsible to do so. 
From our side we have spent the Covid 19 lockdown dreaming and planning new treks such as Far West & Limi valley GHT in Nepal. This trip is still work in progress and we have a recce trek planned for Autumn 2020 (or Spring 2021) however the Google Maps for our Far West GHT showing the route has already been set up. If you are interested in joining this trek led by Ade Summers in Autumn 2021 please contact us soon and we will add you to the interested list.
At The Mountain Company we will be working regular hours as normal in the office and we would welcome calls, emails or LiveChats through our website if you would like to discuss your next dream trip to the Himalaya or Karakoram. Please do not hesitate to get in touch with us.
Trek later on!
From Roland Hunter (and Thimphu the office dog!)
Managing Director, The Mountain Company