Details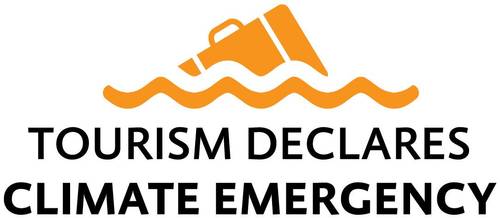 In February 2021, The Mountain Company signed up to Tourism Declares a Climate Emergency. We have now submitted our Declaration. This is published on Tourism Declares website and our website. The next step is for us over the next 12 months to develop a Climate Emergency Plan. This will explain how we plan to reduce our carbon footprint and our impact on the environment.
We were planning to make our Declaration in 2020 as part of AITO Project Protect. However, last year we had to pivot and change direction in our responsible tourism focus. The most important issue for us was supporting our trek crews in Nepal, Bhutan, and Pakistan. They had no work following the cancellation of trips due to the Covid 19 pandemic. For our AITO Project Protect in 2020, we raised £20k from selling Buffs and client donations.
In 2021 we have the time to focus on improving the sustainability of our holidays. We decided that now is the right time to declare a Climate Emergency. It is critical for the future survival of the planet. We have a responsibility to consider the impact of our actions on the environment.
Travelling excessively will destroy the environment in the Himalayas that we enjoy visiting so much. We are already seeing the effects of climate change in the mountains. Glaciers are shrinking and creating more GLOFs (Glacial Lake Outburst Floods). Weather patterns are becoming less reliable and there are more extreme weather events. There are more flooding events and landslides. As global warming accelerates these issues will increase significantly.
Since our inception in 2004, The Mountain Company has promoted responsible travel. This ethos has been at the heart of everything we do. Our belief is that international tourism can be done in a sustainable way. Tourism brings many benefits to the countries that we visit. Tourism provides people with a better understanding of the world. This reduces global conflict and division among cultures.
We are optimistic that it will be possible to meet IPCC advice on climate change. This is the need to cut global carbon emissions to 55% below 2017 levels by 2030. There are practical steps that we can take to reduce our carbon footprint. We plan to take our time to study the problem and come up with achievable solutions. Later this year we will write our Climate Emergency Plan and this will be published on the Tourism Declares' website.