Details

Written by Roland Hunter FRGS (Mt Everest and Mt Makalu summitter)
Managing Director & Founder, The Mountain Company
Camping treks in Nepal
We enjoy organising teahouse lodge treks in Nepal but we really love to organise camping treks in Nepal. There are different types of treks and you can choose the style that suits you best. Many people like the option of staying in a lodge for their first Himalayan trek. With this experience under their belt quite often we see them return later on for a camping-style trek.
The main advantage of a camping trek in Nepal is that you can hike on more remote trails. Teahouse lodge treks like Everest Base Camp will be busy with many trekkers in peak seasons. Nepal has an unfair reputation for overcrowded trails everywhere. Yet it is easy to find tranquility in the mountains by trekking to remote regions of Nepal. You do not even need to travel too far as there are camping treks in the Annapurnas that have few trekking groups. Take a look at Lamjung Himal trek that has the same starting place at Besisahar as Annapurna Circuit. Ganesh Himal trek is another one that sees very few trekkers yet is easily accessible by road. This trek starts at the same place as Manaslu Circuit at the small town of Arughat Bazaar. The trail finishes at Syrabu Besi where our Langtang & Laurebina La trek starts from.
Having said that most of our camping-based treks visit very remote places in the Nepal Himalaya. We enjoy poring over maps and dreaming up new treks. Over the years we have arranged many remote treks in Nepal and many of these are along The Great Himalaya Trail. If you plan to join a mountaineering expedition these trips will also be camping style too. Our "Big Three" best Himalayan treks are all camping with tented accommodation.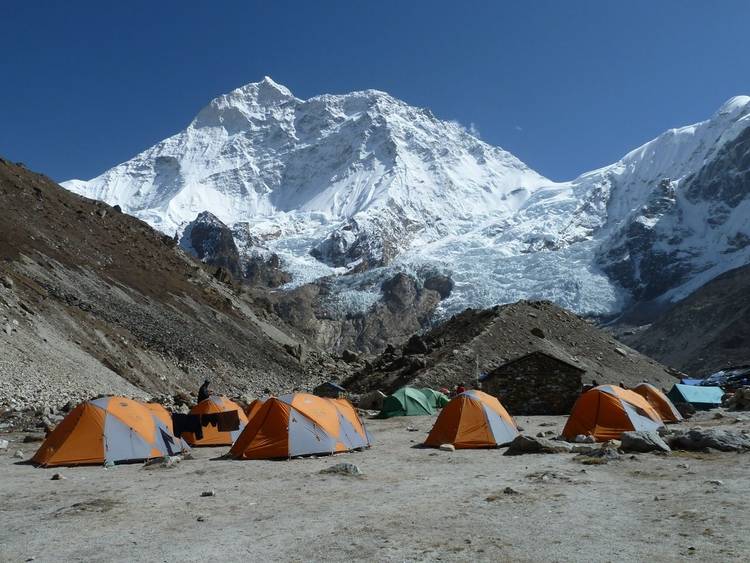 Logistics for a remote trek in Nepal
There are more logistics involved in setting up a camping style trek compared to a teahouse trek. We have to be self-sufficient and bring everything to support a trekking group in the Himalaya for many weeks. We have to transport group equipment and provisions to a remote place that is often not on the road network. We have a large group of trek crew to assemble to support the expedition. This includes porters (or ponymen and their pack animals), guides and cooks. For some treks we need to get trekking permits from the government offices in Kathmandu.
Campsite set up and group equipment
Our camping style treks are fully supported expeditions. We do our best to ensure you have a comfortable experience so that you can relax on your trekking holiday in Nepal. The trek crew will help with camp duties like setting up and breaking camp. We provide the food and the cooks produce three meals a day. At the campsites we provide personal tents on a twin share basis. These are roomy three person tents so there is enough space for you and your gear. We use high quality western branded tents such as Mountain Hardwear Trango 3.1 and Quechua tents. We supply a mess tent with chairs where you will eat breakfast and dinner. We also provide toilet tent(s) for group and crew use.
Food and provisions
As the saying goes "an army marches on its stomach…". We understand having high quality food is important while on trekking in Nepal. This gives you the energy to keep going during the day's walk. It also adds to the enjoyment of the trek to eat tasty food when away walking in the hills for many weeks. We cater for a variety of dietary requirements. Our meals are suitable for vegetarians.
We have worked hard over the years to improve the standard of the meals. We have developed our food menus and bring more ingredients for variety. In 2017 we brought a food dehydrator machine to our office in Kathmandu from the UK. We use this to supply vegetables for our treks. We vacuum seal the vegetables in plastic bags and these will last for many months. Having a constant supply of vegetables on a trek helps our cooks provide tasty and healthy food.
For dinner we produce a variety of dishes. Each evening the cooks make a three course dinner. To start we have soup accompanied with poppadoms, popcorn or prawn crackers. For the main course we have carbohydrates including potato, pasta, rice and bread. Our cooks make the best Dal Bhat! This is the national dish of Nepal and consists of rice, lentils, curried vegetables and pickles. We bring tinned meat and fish. We also buy fresh meat when available along the way such as chickens, goat or yak. We also bring along large rounds of cheese and use in some of the dishes. For dessert we have fresh fruit, tinned fruit with custard or chocolate pudding. It is amazing what the cooks rustle up and sometimes even bake a cake or an apple pie!

For breakfast we provide porridge or cereal, toast or chapatis and eggs. There will be hot drinks including tea, herbal teas, hot chocolate and coffee. We have a reputation for providing good coffee on our treks. We use Nepalese coffee in our Bialetti 18 cupper moka espresso machine. Having a good brew of coffee is the best way to start a day of trekking!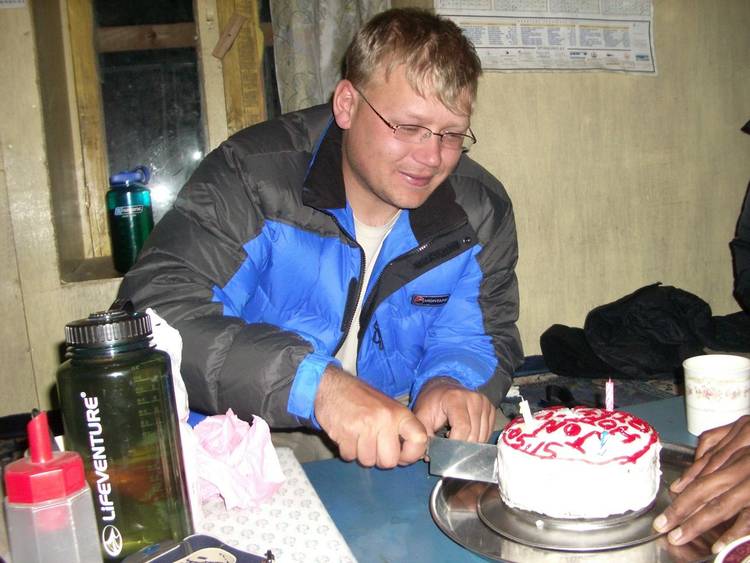 Medical and emergency evacuation
When visiting the remote regions of Nepal there are no medical facilities. There is also poor communications with little or no mobile phone coverage. We need to be self-sufficient and treat any medical issues from the trekking group or crew. We bring along a medical kit with a large range of medicines and dressings. We also send a gamow bag known as a Portable Altitude Chamber for serious altitude sickness. For our remote treks we also send International leaders with a high level first aid training. Our international leaders have Wilderness First Aid qualifications renewed every two years.
We bring a Thuraya satellite phone for logistical, safety and personal use. In the event of a serious injury we arrange evacuation by helicopter. We will organise this by using the satellite phone to call our office in Kathmandu. Helicopters are not always available or might be unable to operate due to poor weather. We need to have the medical skills and equipment to keep the injured person stable until evacuation is possible.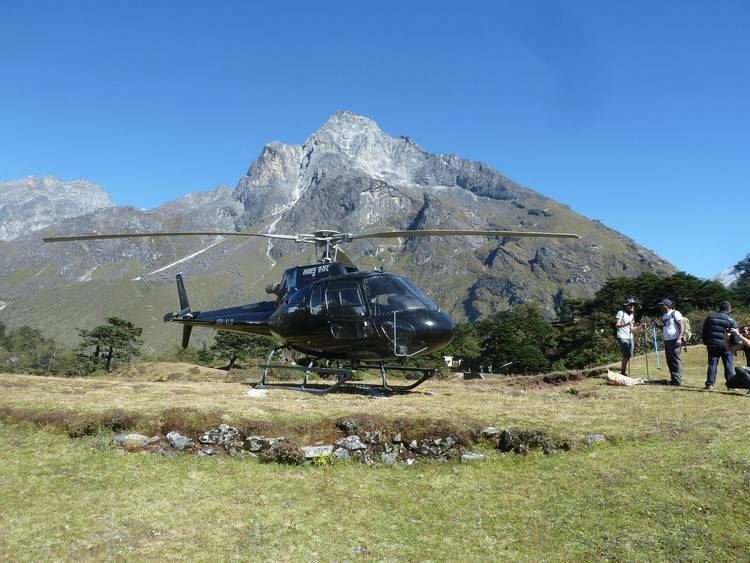 What are the best camping treks in Nepal?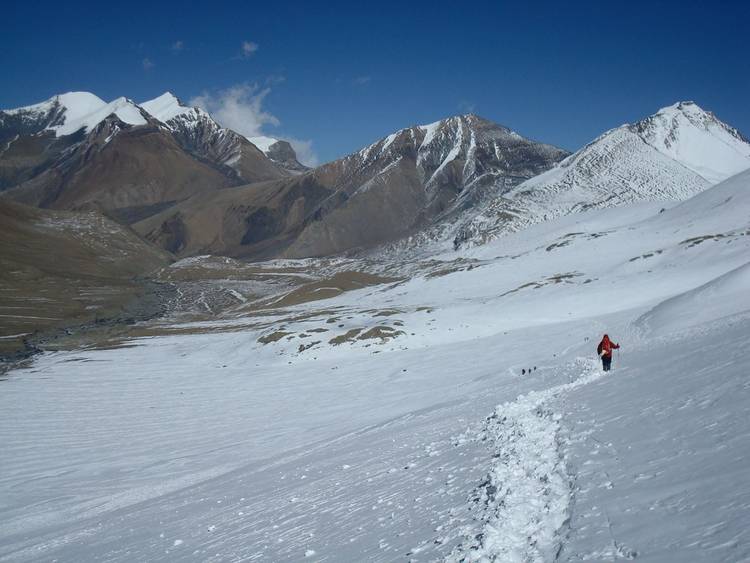 Advantages of a camping trek versus a teahouse trek in Nepal
The main attraction of a camping style trek is the ability to access remote regions of the Himalaya.

There are more camping trek itineraries to choose from. You are not restricted to regions with a lodge network.

Most of the camping treks in Nepal do not have many other trekking groups. Whereas the teahouse lodges hikes in Nepal are busy in peak season.

Our cooks provide the food and drinks on a camping style trek. We have control over the hygiene, preparation and the meals plans.

On a camping trek you spend more time with the Nepalese trek crew. Everyone is staying in the same campsite so you get to know the guides, cooks and porters very well by the end of the trek.

There are more trek crew employed on a camping style trek compared to a teahouse trek. This provides work opportunities and contributes to the tourism economy of Nepal.
Conclusion
If you have not tried a camping trek in Nepal before we strongly recommend that you give it a go! By getting off the teahouse trails you can access the rarely trekked trails of the Himalaya. One of the best experiences is to wake up in the morning and see the Himalayan mountains from your tent door. There are lots of camping style treks to choose from. You can walk on a classic circuit trek or hike along The Great Himalaya Trail. If you like to climb to higher altitude take a look at one of our mountaineering expeditions. Please get in touch with The Mountain Company if you would like any help in selecting the right trip for you. We have first hand experience of our treks and expeditions in Nepal.