Details

Written by Roland Hunter FRGS (Mt Everest and Mt Makalu summitter)
Managing Director & Founder, The Mountain Company
Teahouse treks in Nepal
A Nepalese tea house is a lodge or guest house located in one of the trekking regions in the Himalayas. At the end of the day's trekking you pitch up and have a room and food provided. Teahouse trekking in Nepal is an incredible experience. You can walk for weeks in the mountains while using the vast network of lodges. The lodges are usually built out of local stone and have tin roofs painted in blue or green. While walking in Nepal you see many of these iconic colourful buildings along the way. You also see signs painted by hand that advertise the lodges and the range of services provided. Being welcomed into a warm lodge by a Nepalese family is a wonderful part of the experience. Namaste!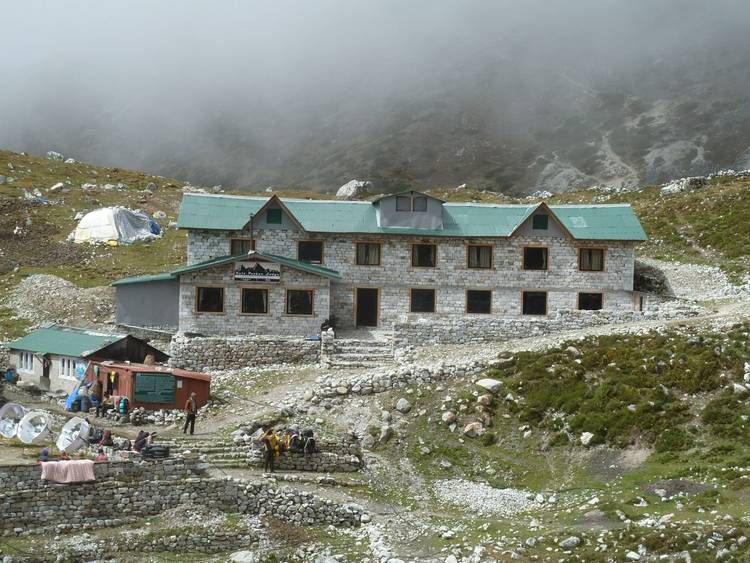 History of teahouse lodges in Nepal
In 1964 Jimmy Roberts organised the first trek in Nepal through Mountain Travel. In the early days of Nepal treks the groups would be on supported camping expeditions. This was a similar style to mountaineering expeditions. Around this time the Hippie trail was in full swing based out of the old Freak Street in Kathmandu. Some of these people started to trek into the mountains and stayed at local houses in the villages. As the numbers of trekkers increased during the 1970s home stays developed into teahouses. By the 1980s a large network of teahouse lodges had been constructed in the main trekking areas of Nepal.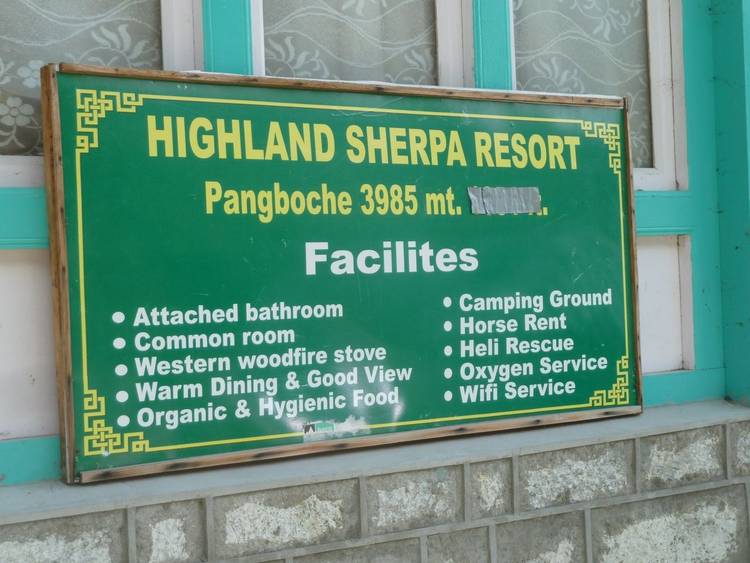 What facilities are at the lodges in Nepal?
The standard of the lodges vary depending on the location. On the busier trails, like Everest Base Camp, there are better facilities. Some of the lodges in Nepal are large commercial operations with up to thirty rooms. As a general rule the higher in altitude the more basic the lodge. Operating a guesthouse at over 4,000m is very challenging!
A tea house lodge has a main dining room with a heater working in the evenings. The fire might be of wood lower down and dried yak dung higher up. You will spend most of your spare time in this communal area. Bring a book, cards or games to occupy yourself as you are likely to have lots of free time on a trek! It is also fun to meet other trekkers from around the world and to exchange experiences.
Most lodges have private bedrooms with twin beds and a shared bathroom. Due to the lack of accommodation on Annapurna Base Camp there are only dormitory rooms on this trek. It is likely you will be sharing a room with four or five others and these people may not be from your trekking group.
The beds have a mattress made from a thick foam material. If you prefer a softer bed then consider bringing an inflatable mattress like a Thermarest. There is no bedding provided but there might be a sheet covering the mattress and sometimes a pillow on the bed. You need to bring a warm sleeping bag as the rooms are not heated.
The toilets will be Asian squat or western style. Lower in altitude the lodges have western toilets with flushing toilets. Higher up these do not work well as the water freezes overnight so squat ones are more common. At the higher lodges there are also long drop toilets outside the lodge.
Most of the lodges provide hot showers and some are better than others. In the larger villages, like Namche Bazaar, you get a hot shower from a solar hot water system. Whereas higher up you might only get a bucket of warm water.
In most places there will be electricity and it is possible to recharge batteries for your devices. Most lodges have wifi. In the Everest, Upper Mustang and Langtang regions, you can buy an Everest Link prepaid card for data. You can use this card at any of the lodges along the way.
Recently more lodges have rooms available with attached bathrooms. Some of these include only a toilet and others a toilet and wash basin and others also have a shower too. We have linked lodges with attached bathrooms on our Teahouse Plus+ treks. Take a look at our Everest Base Camp Teahouse Plus+ and Ama Dablam Base Camp Teahouse Plus+.
If you prefer a higher level of comfort and service then consider one of our treks using Luxury Lodges. These higher end lodges are only available in the Everest and Annapurna regions. Take a look at our Everest Luxury Lodge or Annapurna Luxury Lodge treks.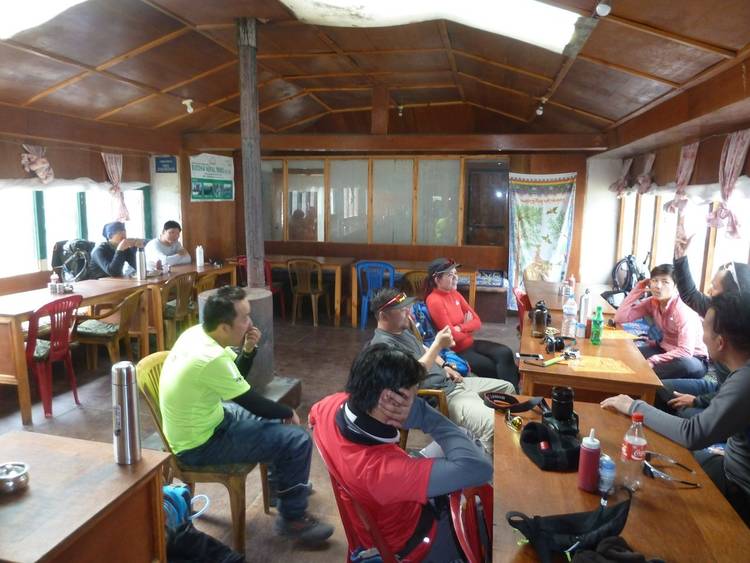 What food is available at a tea house lodge?
In the early days the lodges provided the same food as eaten by the local family operating the lodge. This would mean you would eat a lot of Dal Bhat!  This is the national dish of Nepal and consists of rice, lentils, curried vegetables and pickles. In the Everest region Sherpa stew and momos are also popular dishes. Momos are Tibetan style dumplings. They have various fillings such as vegetables, cheese, chicken and Buffalo meat.
Over the years the food menus have developed as each lodge competes for business. Lodges in the Annapurna region even started selling apple pies to hungry trekkers. Nowadays the menus have a wide selection of food. The carbohydrates include potato, pasta, rice and bread. Fresh meat is also available but for hygiene reasons it is best to avoid. Tinned meat and fish is available and this is fine to eat in dishes. Cheese making started in Nepal during the 1950s in the Langtang and Everest region. Cheese is available at most lodges.
If you join a teahouse lodge trek with The Mountain Company we provide three main meals each day in our package. These include breakfast, lunch, plus two course dinner (soup and main meal).  We give afternoon tea and biscuits plus up to two cups of hot drinks per meal. You are free to choose what you like from the menu. It is a good idea for several members of the group to select the same dishes to make it easier for the kitchen. If everyone in a large group orders different dishes then it might take a long time for everyone to get their food.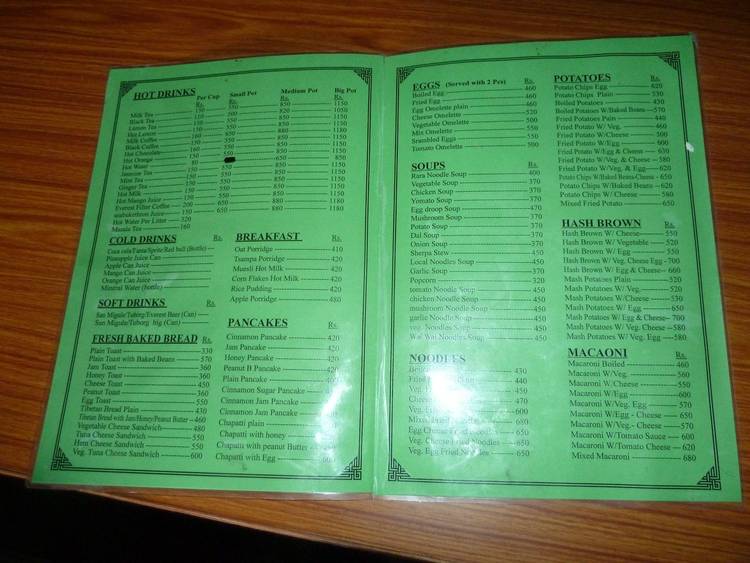 Extra costs to budget for
There are some extras you may need to budget for when staying at a teahouse lodge. The prices below are in Nepalese rupees and at today's exchange rate in October 2020, 100 Nepalese rupees is £0.64 and US$0.84.
It is possible to recharge batteries on your electronic devices at teahouse lodges. The cost is 300 to 400 rupees per hour. This can work out to be an expensive way of keeping batteries charged. Our recommendation is to buy a couple of extra batteries in the UK and charge them before starting the trek. For wifi the cost of Everest Link is 1,999 rupees for 10GB of data valid for 30 days. 20GB costs 2,999 rupees.

Hot showers are not included and cost 400 to 500 rupees. A bowl of warm washing water is 200 to 300 rupees.
The following extras are from the Oxygen Resort at Lobuche (4,931m) in the Everest region in November 2019. Lodges at lower elevations or nearer the road head will be less expensive.
Bottled water: 300 rupees per litre

Small bottle of Coke/Sprite: 300 rupees

Boiled water: cup 50 rupees, medium thermos 300 rupees and large thermos 500 rupees

Mars Bar: 170 rupees and Pringles: 500 rupees

Toblerone: 200 rupees and plain biscuits: 100 rupees

Toilet paper: 200 rupees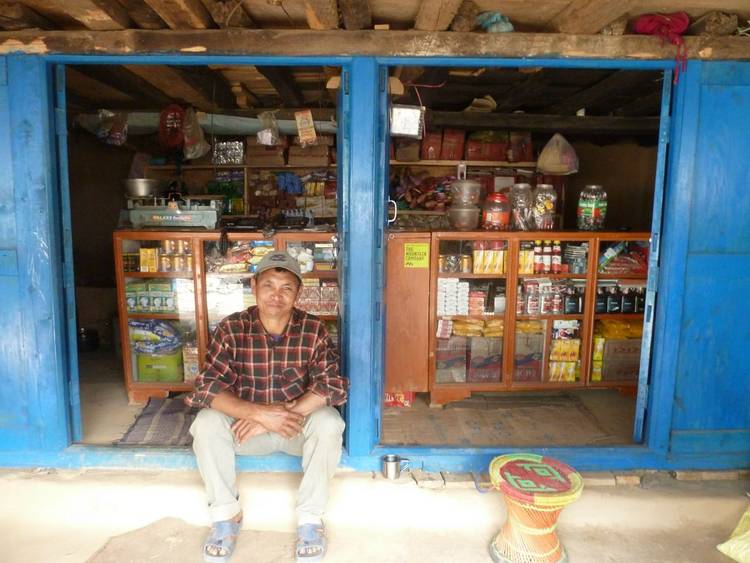 Teahouse treks in Nepal
High altitude teahouse treks in Nepal include Everest, Langtang & Helambu and Annapurna. These regions have the largest network of lodges. There are many treks in these places such as Ama Dablam Base Camp and Annapurna Circuit. There are also regions that recently built lodges and previously were camping style treks. The best teahouse treks in Nepal now include Manaslu Circuit and Makalu Base Camp. There are also lodges in Kanchenjunga region but these are too basic for our groups. We continue to organise Kanchenjunga Circuit as a camping style trek.
There are several shorter treks around Pokhara with teahouse lodges. Such as the trail to Sarangkot and Panchase Bhanjang on our Pokhara Panorama trek plus the trail to Sikles village. We have designed our website to filter our portfolio by types of treks. You can view all our Teahouse treks in Nepal.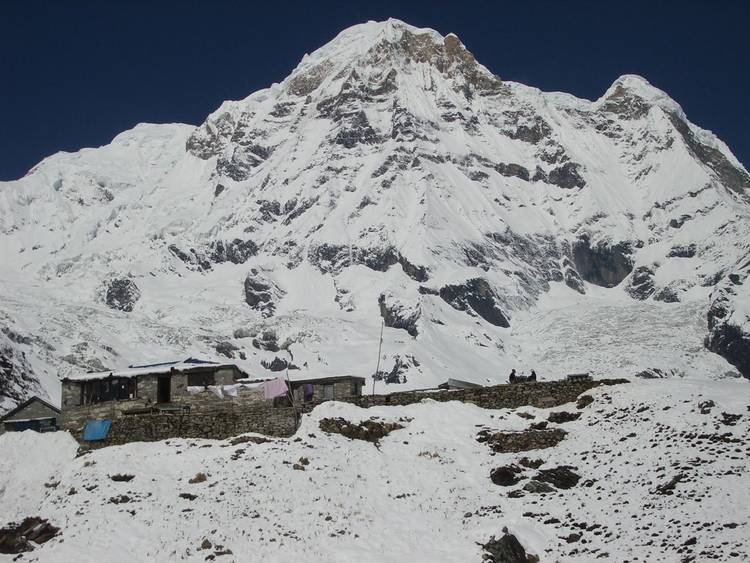 Advantages of teahouse trekking versus camping style
You can trek lightweight by bringing less clothes and gear compared to a camping trek. It is also less expensive as there are fewer porters and kitchen crew for carrying tents and food.

It is a good way of contributing money to the local economy and supporting local families.

You can choose your meals from the menu and eat what you feel like. Whereas on a camping trek the cooks provide a selection of dishes for the whole group to eat.

It is a sociable experience as you meet other trekkers in the evenings. In quieter lodges you meet the lodge owners and have the chance to chat to them. Sometimes you will eat your meal with the family in the kitchen of the lodge.
Disadvantages of teahouse trekking
Due to the ease and lower cost the teahouse trekking trails can be busy.

You have less choice as restricted to the trails on the lodge network. If you are looking to trek in a remote place then you should join a camping style trek in Nepal.

You have a higher chance of getting sick from food poisoning. We have less control over the cleanliness of the kitchen. Whereas on a camping trek we use our cooks who follow our health and hygiene procedures.
What kit to pack for a teahouse trek in Nepal
For a teahouse trek you need to bring a sleeping bag. It is a good idea to bring a sleeping bag liner for when staying at a lower elevation as it can be too warm at night to use a sleeping bag.  You also need warm clothes for the evenings, spare clothes and toiletries. You can view our kit lists on each trek webpage in the Practical Information tab.
Responsible use of a lodge
You have to eat all meals at the lodge as the owners make their money from the food.  The room charge is only a nominal amount. The menus have fixed prices and you should not haggle or negotiate. The prices might seem expensive at first glance compared to eating in Kathmandu. You need to bear in mind that porters or pack animals would have carried the food and fuel from the road head. At higher altitudes and more remote lodges this can take many days to transport to the lodge.
Safety and security
You should take care to ensure your personal possessions are safe and secure. Be discreet with your valuable items and never leave them lying around unattended. A combination lock is useful for your kit bag. Securing your bag is important if you are sharing a room with people from other groups that you do not know. 
Conclusion
Teahouse trekking in Nepal is a fantastic way of experiencing a trek in the Himalaya. It is a perfect introduction as you enjoy the comforts of the lodge like a bed and a warm dining room in the evenings. It is a popular choice for the first time trekker. The most popular treks in Nepal such as Everest Base Camp stay at teahouse lodges. We find some people will look to do a camping style trek later on after first having done one or two teahouse treks in Nepal. Take a look at the video below of a popular teahouse trek to Pikey Peak. This is in the lower Everest region known as Solu Khumbu. Trek on!