Details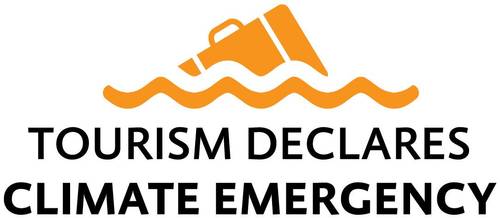 Our Carbon Action Plan for 2022
In February 2021 we submitted our declaration for Tourism Declares A Climate Emergency. Since then we have been working on developing our Climate Action Plan for 2022. Our mission is to reduce our environmental impact and go beyond greenwashing. The reality is that we must all make significant changes in how we live. It is a shared responsibility between us, the travel organiser, and you, the traveller. We both have to be more mindful of our carbon footprints. Our Carbon Action Plan has four steps:

STEP 1. Measurement
STEP 2. Reduction
STEP 3. Removal
STEP 4. Learning and Improving

Since 2004, The Mountain Company has promoted responsible travel. This ethos has been at the heart of everything we do. International tourism done well can be sustainable. From 2017 to 2020, our focus was on AITO Project Protect organised by the University of Surrey. Find out more about our approach to Sustainable and Responsible Travel. Since our Declaration, we are now focussing on the sustainability of our operations in relation to our carbon footprint. We plan to make significant changes to help address the climate change issue.

STEP 1. MEASUREMENT
We have started measuring the carbon footprint of our operations. In practice, it is difficult to calculate accurately the carbon used on our itineraries, and at present, we have only approximate numbers. Over time the knowledge and capability to calculate this data to a more granular level will no doubt improve. For example, from a review of other UK-based trekking operators, the published carbon footprint for a trek to Everest Base Camp varies from 0.1 to 0.499 tonnes per passenger. In our view, this seems on the low side when it has been calculated that every passenger on a return flight from Kathmandu to Lukla is responsible for burning 0.135 tonnes of fuel per passenger.
In future years, we expect our Climate Action Plan to focus more on this step. Ultimately we would like to disclose the carbon footprint for each trip as a carbon label on our website. This would help our travellers work out their own personal carbon budgets and make informed decisions.

STEP 2. CARBON REDUCTION

Head Office:
Our Head Office in the UK does not consume large amounts of carbon. Our office is in a converted barn next to our house in Dartmoor National Park in South West of England. There is no energy used commuting to work. Our Managing Director, Roland Hunter, flies to Nepal twice a year. He is based in Kathmandu for two months during the peak seasons of Spring and Autumn. In most years, he will only take two long-haul international flights. These are ways we reduce our carbon footprint in 2022:

- From our early days, we have used technology to work remotely. We communicate with our clients and suppliers by email, Whatsapp, and Zoom meetings.
- We have never printed brochures. Instead, we have published trip information on our website.
- For consumables in our office, we use very little paper as our documents are online.
- Any waste paper is recycled by West Devon Borough Council. Coffee and tea are from Fairtrade suppliers and our cups are reusable.
- We use online platforms such as Zoom for team meetings and external meetings. This reduces the need for physical travel.
- We continue to operate a remote working policy allowing staff to work from home. This avoids carbon emissions caused by daily commuting and is good for team morale.
- We will sign up for an electricity contract for our office using 100% renewable energy.
- We will change the heating for our office from oil burning boiler to electric heaters.
- We will investigate the option of installing solar panels for powering the office.

Operations:

The nature of our type of adventure travel is low carbon as the main activity is walking and trekking. Most of our trekking holidays are camping-style although we use teahouse lodges in Everest, Annapurna, Langtang, and Manaslu regions of Nepal. We promote "slow" holidays with long itineraries (up to 42 days). This style of travelling is less carbon-intensive than holidays with transport and accommodation included on every day of the holiday. Furthermore, people tend to travel with us for only one or two "trips of a lifetime". Many of our clients take one international holiday per year where they travel for longer periods of time. Travelling in this way follows the basic principle of sustainable travel.
- We will review our itineraries to identify ways of reducing the carbon impact. Such as using more sustainable accommodation and fewer internal flights.
- Reduce the use of single-use plastics from our camping stye treks as plastic contains lots of carbon. To further reduce the plastic we will investigate the option of providing Water-To-Go Bottles to our clients.
- We will consider exiting the market for school groups and the charity challenge-type holidays. School children do not need to fly long haul to find a suitable adventure. Charity challenges usually travel as very large groups and this can cause a significant negative impact on the destinations.
- Investigate options for switching to electric vehicles for road travel in our destinations.

Travellers:
We encourage our travellers to measure their carbon footprint and to set up a carbon budget. Personal carbon footprints can be calculated by innovative ways such as linking to your bank account through the PawPrint and by using GPS to track your movement at The Capture Club. When purchasing international flights travellers should look at the aircraft type and routing options to help save carbon. With Skyscanner, you can filter search results for flights with lower carbon emissions.

STEP 3. CARBON REMOVAL

Head office:
- We will carbon offset our international leaders and Roland's flights (using Atmosfair CO2 Emission Calculator).
- In 2021, we planted 40 trees at our Head Office in the UK. We plan to plant a further 15 to 20 trees each year for the next 10 years.

Operations:
As a new initiative for our Carbon Action Plan in 2022, we have decided to plant native trees in Nepal for every holiday sold. We have partnered with Eden Reforestation Project to plant trees in Nepal. Their project reforests tropical forests and community forests in the Terai Region. We will plant a set number of trees per booking. Our formula for the number of trees planted is: 1 tree for every day of the holiday and 5 trees for each internal flight in Nepal. The number of trees planted for each itinerary is disclosed on our website. For Everest Base Camp we plant 29 trees planted per trekker and for Dhaulagiri Circuit we plant 50 trees planted per trekker.
The environmental benefits of planting trees go beyond the absorption of carbon. Trees restore the forest ecosystems and increase the biodiversity of flora and fauna. Eden Project has poverty alleviation initiatives. They employ locals including a large proportion of women. They also build community infrastructures such as health posts, water wells, schools, and community centers.
We are not claiming that our trips are carbon neutral. That said, it is very likely that most, if not all, of the carbon generated from our trips, will be offset by the trees planted. By planting trees we are starting the process of being more mindful of the environment. It is better to start addressing the climate change issue than doing nothing at all.
Travellers:
We encourage our travellers to carbon offset their international flights.

STEP 4. LEARNING & IMPROVING
We are aware this is only the start of the journey. We understand that this is a long-term project. We have a lot to learn about protecting the environment. Our commitment is to strive to make continual improvements year upon year.

We are open to feedback and collaboration. Please send us your ideas and your comments on how we can make improvements in the future.